AWS Lightsail
Amazon's lightsail is a low cost VPS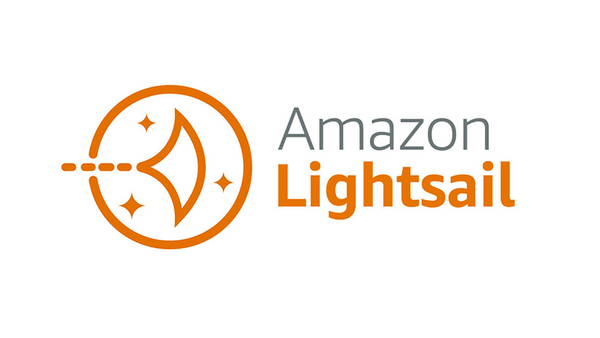 Amazon's lightsail is a low cost VPS (Virtual Private Servers) with plans starting as low as $3.50 USD per month.
A virtual private server (VPS) is a virtual machine sold as a service by an Internet hosting service. The virtual dedicated server (VDS) has also a similar meaning.
A VPS runs its own copy of an operating system (OS), and customers may have superuser-level access to that operating system instance, so they can install almost any software that runs on that OS. For many purposes they are functionally equivalent to a dedicated physical server, and being software-defined, are able to be much more easily created and configured. They are priced much lower than an equivalent physical server.
For simple websites and servers with minimal load, the $3.50 per month plan (Linux only) with 512MB memory, 1 Core processor, 20 GB SSD and 1TB Transfer rate at a yearly rate of $42 USD is a steal and is much cheaper than the web hosting providers in the market. Windows server plans start at $8.00 USD per month.
As of writing this blog, there are 21 blueprints available for Linux/Unix instances and 3 blueprints for Windows instances.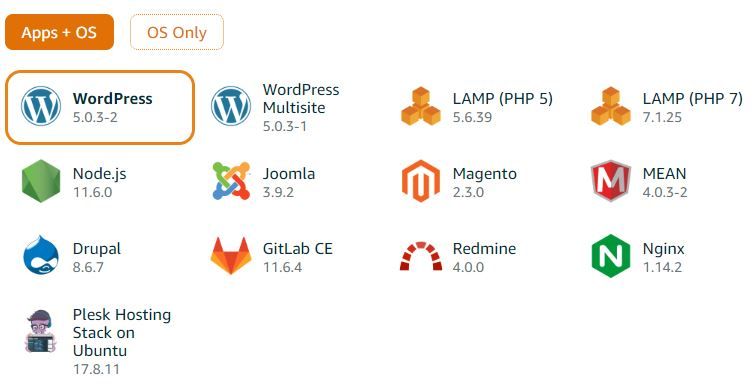 All Lightsail instances come with:
Static IP address
DNS Management
Server Monitoring
SSH terminal access (Linux/Unix)
RDP Access (Windows)
Management Console
Secure key management
A Wordpress website can be launched and setup within few minutes:
Advantages of using Lightsail:
Lightsail automatically configures networking, access, and security environments, taking the guesswork out of launching your server.
Every Lightsail server comes with high-performing, persistent SSD-based storage.
Lightsail servers run on the AWS network that you trust. Configure your network simply and securely, including your IP addresses, DNS, firewall, and more.
As your ideas grow, a Lightsail load balancer can easily handle your increased traffic and heavier workloads. Plus, you can use the full force of AWS by connecting your project to other AWS services.
Use the simple and flexible Lightsail API to extend your application or integrate it with external applications.
Lightsail plans always include a static IP address, DNS management, server monitoring, SSH terminal access (Linux/Unix), RDP access (Windows) and secure key management.
All Logos and Videos are owned by respective owners.