Chennai Metro
Public Transit - Chennai, TamilNadu, India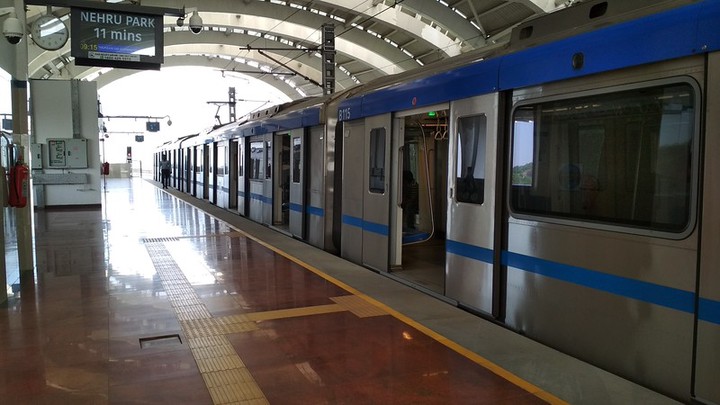 The Chennai Metro is a rapid transit system serving the city of Chennai, Tamil Nadu, India. The system commenced service in 2015 after partially opening the first phase of the project. The network consists of two colour-coded lines covering a length of 45 kilometres (28 mi).
For recent updated on Chennai Metro, please visit the official web - https://chennaimetrorail.org/
It is the third largest metro system in India after DelhiMetro and Hyderabad Metro. 
The Chennai Metro Rail Limited (CMRL), a joint venture between Government of India and the Government of Tamil Nadu built and operates the Chennai Metro. The system has a mix of underground and elevated stations and uses standard gauge. The services operate daily between 4:30 and 23:00 with a varying frequency of 10 to 20 minutes. As of February 2019, about 90,000 people use the service on a daily basis. There are 42 trains with four coaches each, making a total of 168 coaches, operating in the first phase.
The following pictures were taken on 22nd July 2017 while traveling from Nehru Park station to the Chennai International Airport.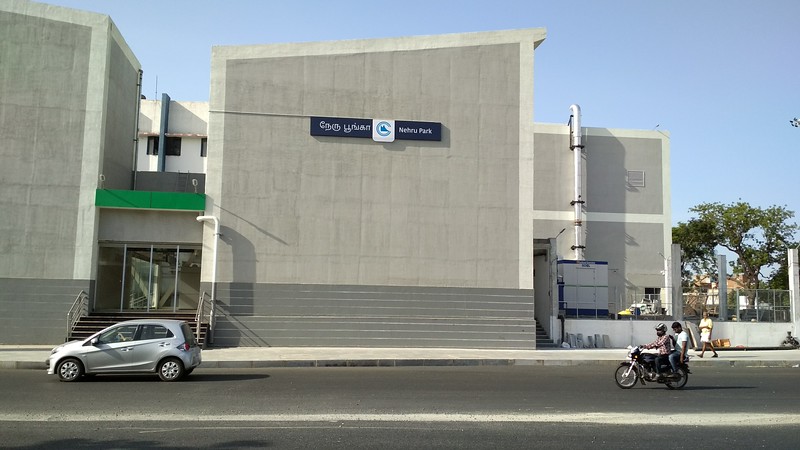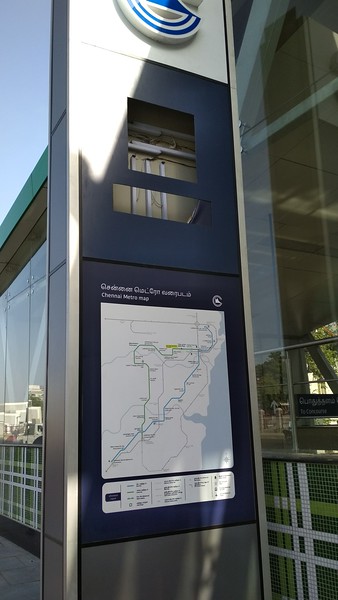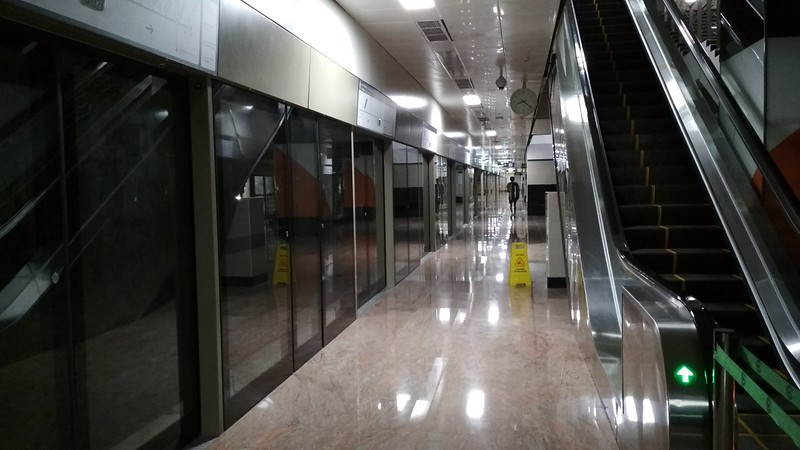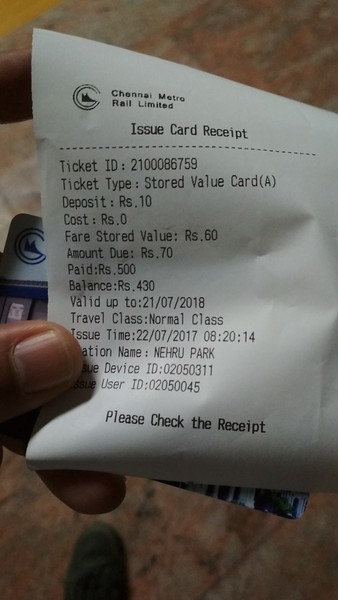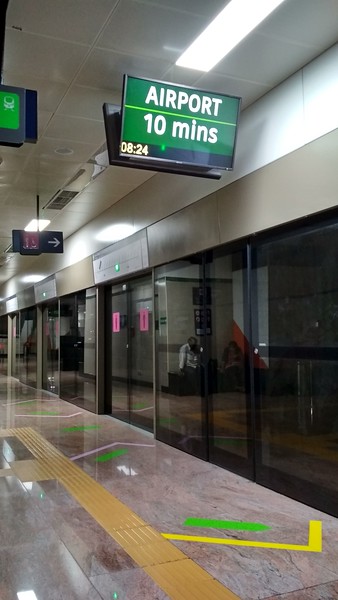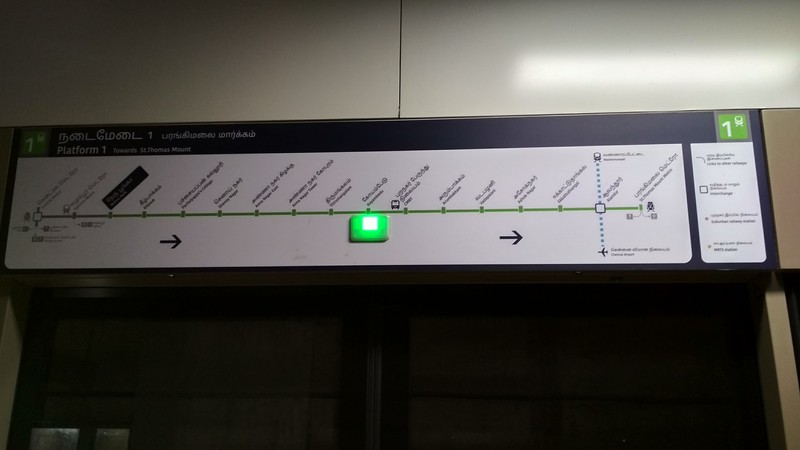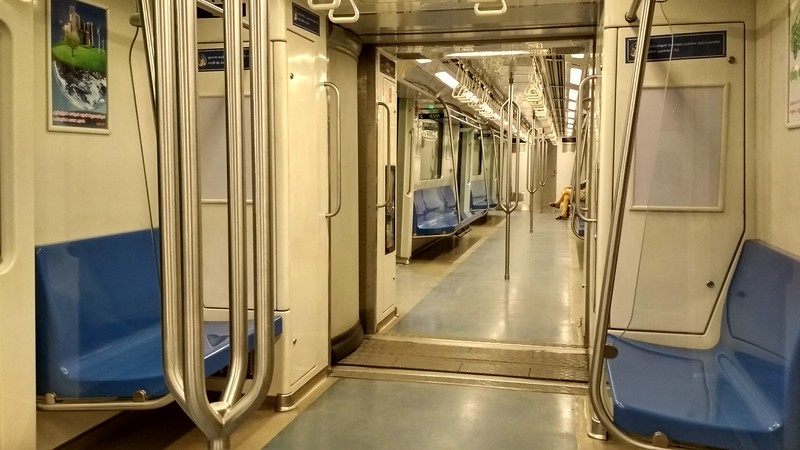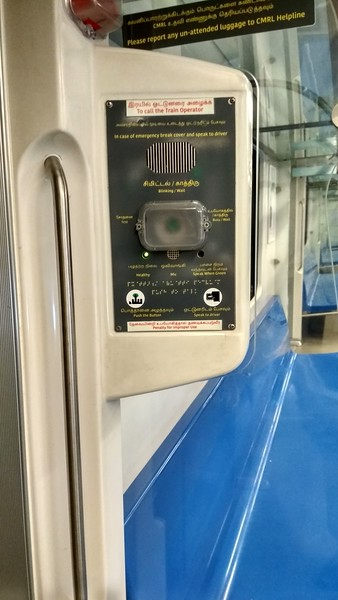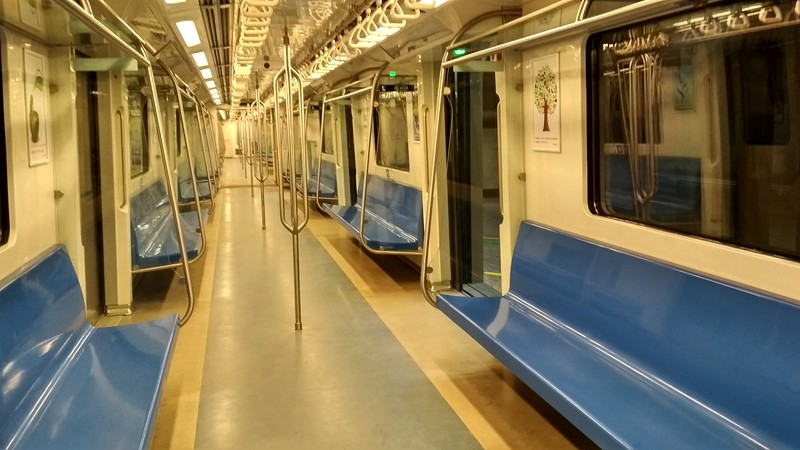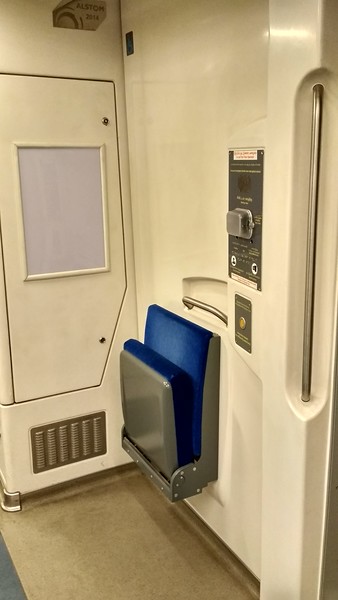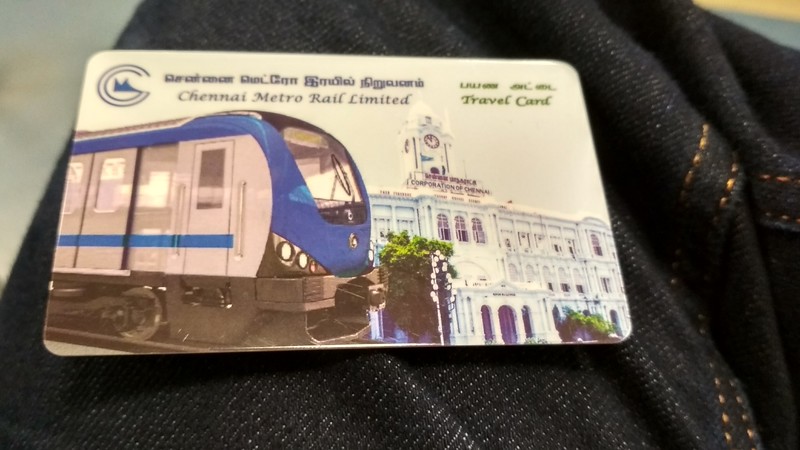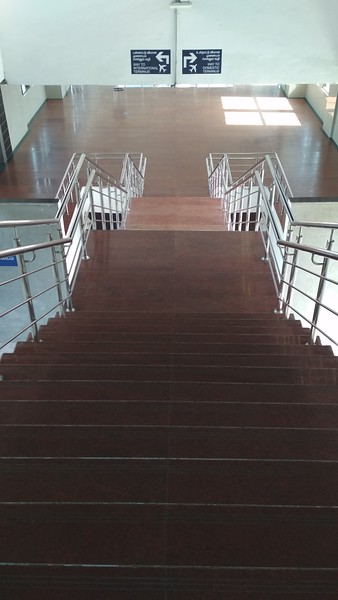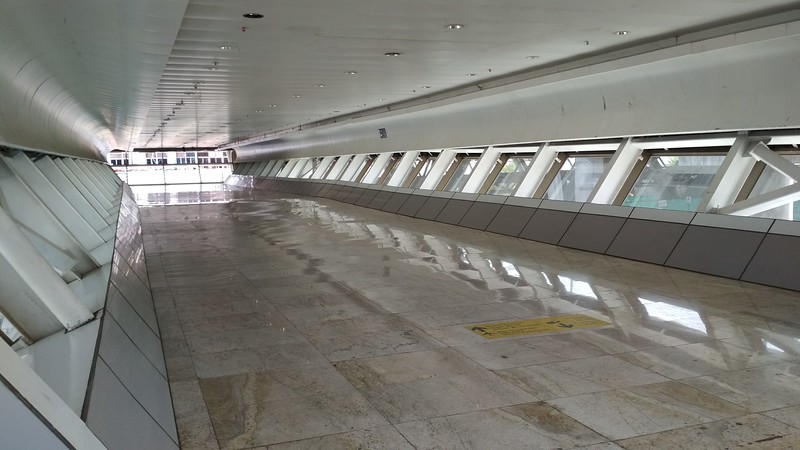 All Photographs are copyrighted.