Royal Botanic Garden, Sydney
Exploring Sydney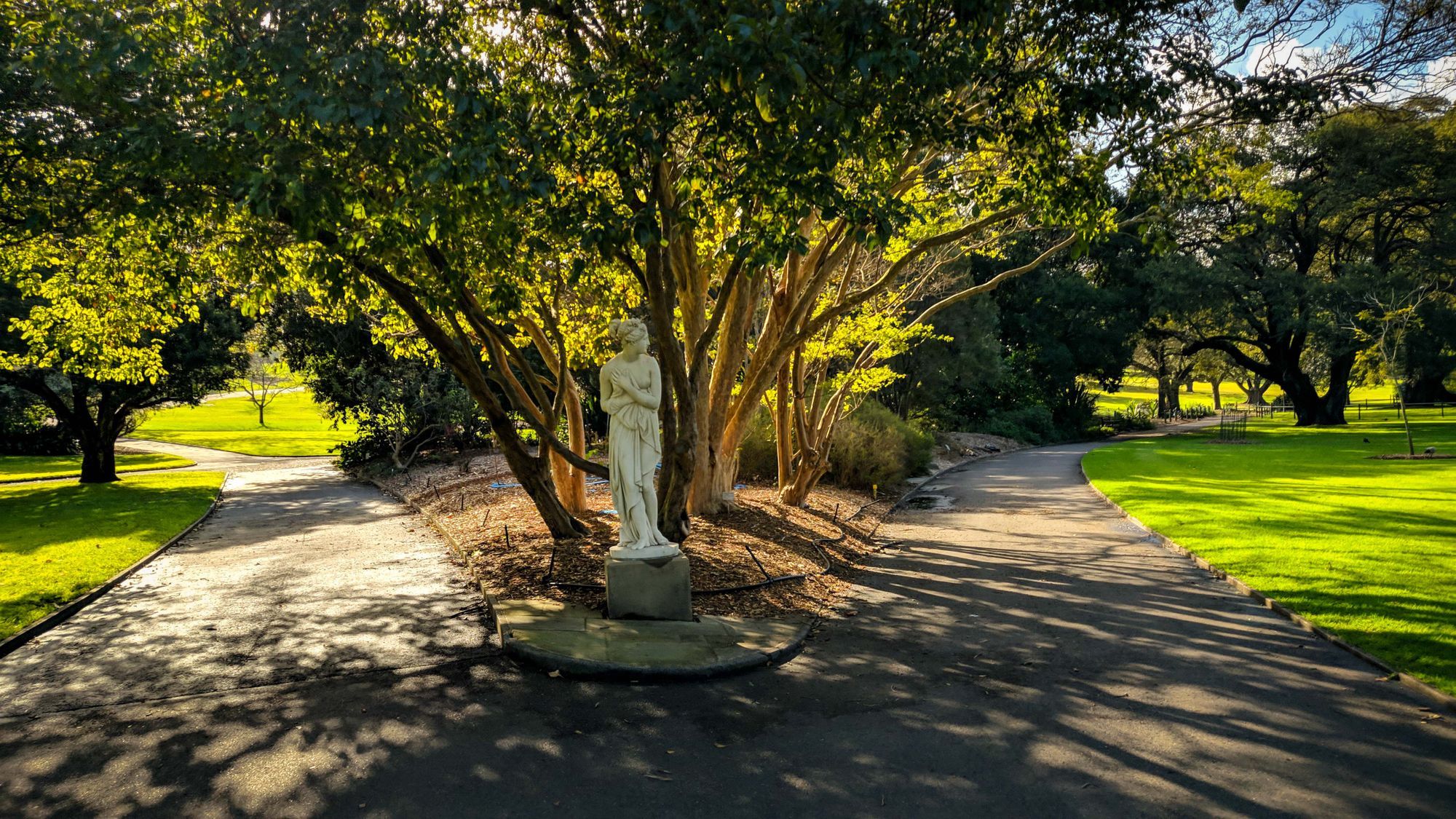 Explored the Royal Botanic Garden at Sydney on 19th September 2019.
The Royal Botanic Garden, Sydney is a heritage-listed major 30-hectare (74-acre) botanical garden, event venue and public recreation area located at Farm Cove on the eastern fringe of the Sydney central business district, in the City of Sydney local government area of New South Wales, Australia.
The Royal Botanic Garden consist of 29 hectares (72 acres) of closely cultivated land surrounded by 51 hectares (130 acres) of open parklands comprising The Sydney Domain. The Garden forms a large natural amphitheatre, wrapped around and sloping down towards the 'stage' of Farm Cove. It is divided into four major precincts called the Lower Gardens, the Middle Gardens, the Palace Gardens and the Bennelong precinct. Within the four major precincts are many smaller gardens and features as well as large amounts of lightly wooded lawn areas. Located approximately in the middle of the four precincts is the Palm Grove Centre which offers a restaurant, cafe, visitors centre and bookshop. A large and complex public botanic garden, largely of late 19th-century character; being not only an historic site of the first importance but containing within it numerous structures which have been nominated separately by the National Trust of Australia (NSW). A predominantly nineteenth century character of landscape layout strengthened by large mature trees. Traditionally designated as four areas reflecting its development.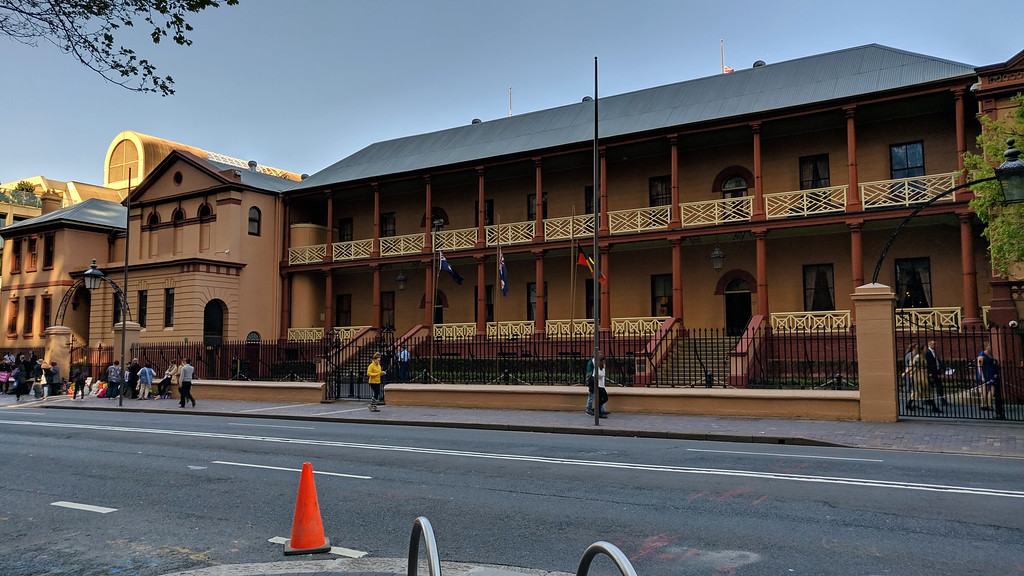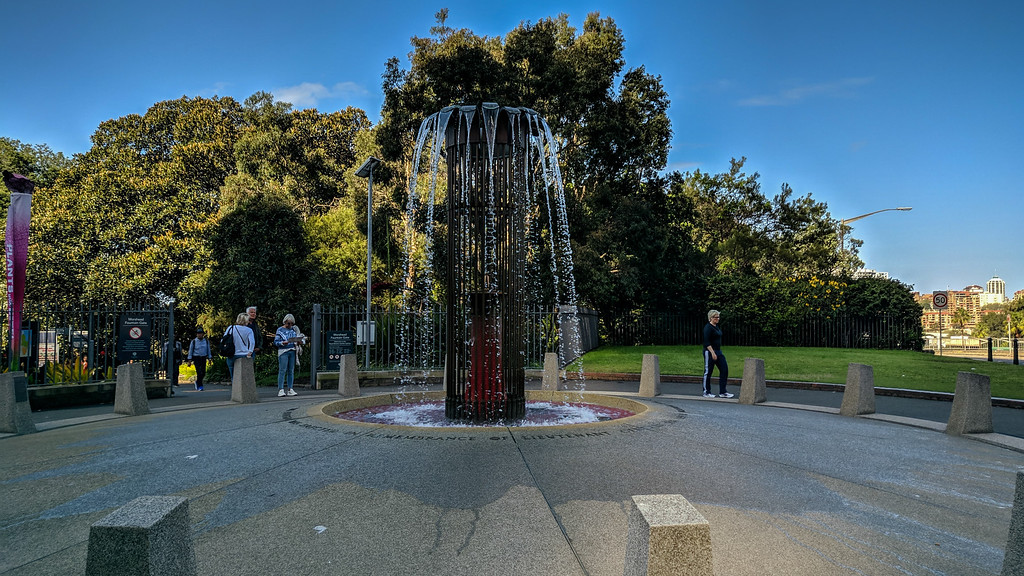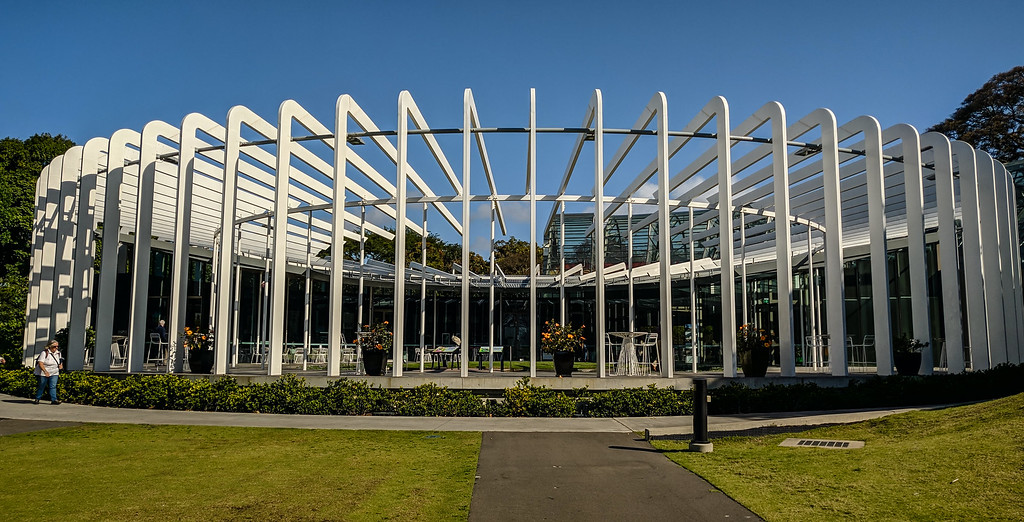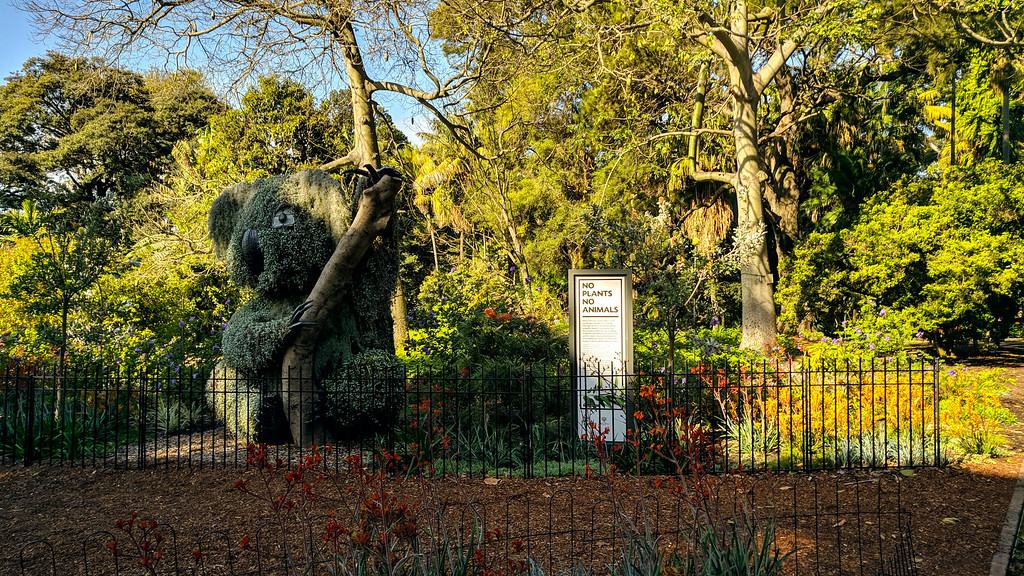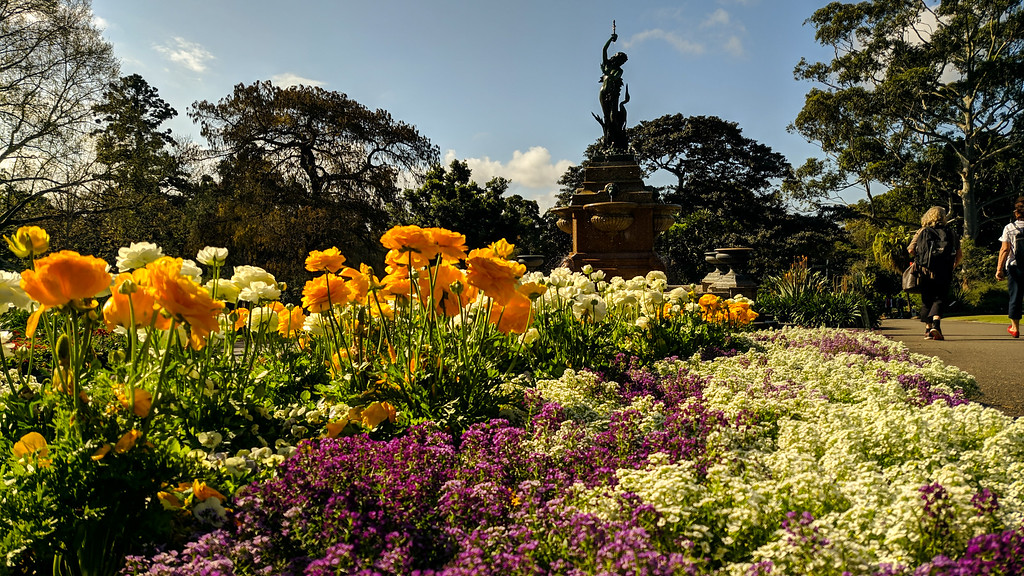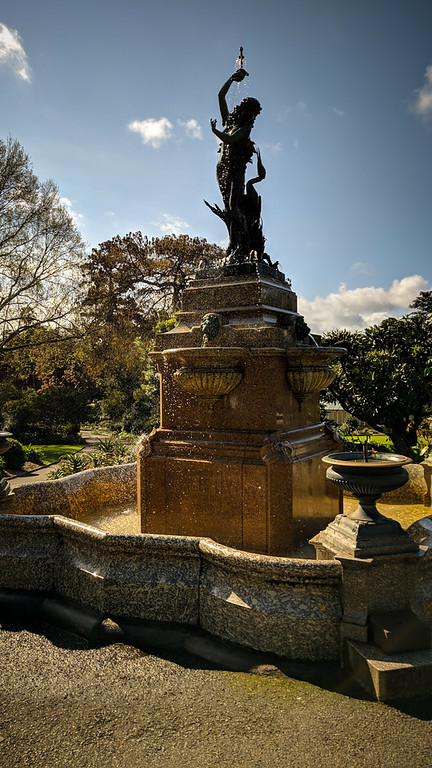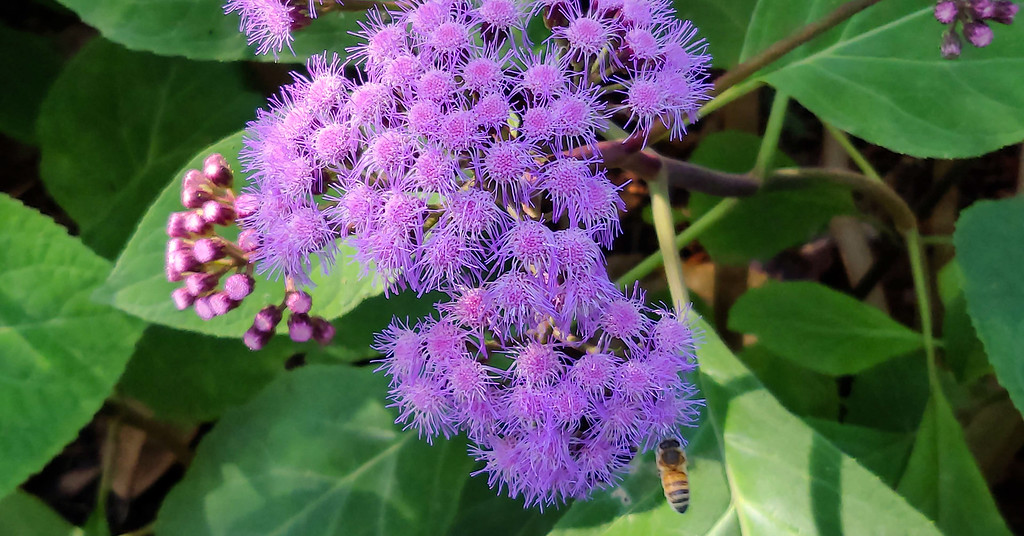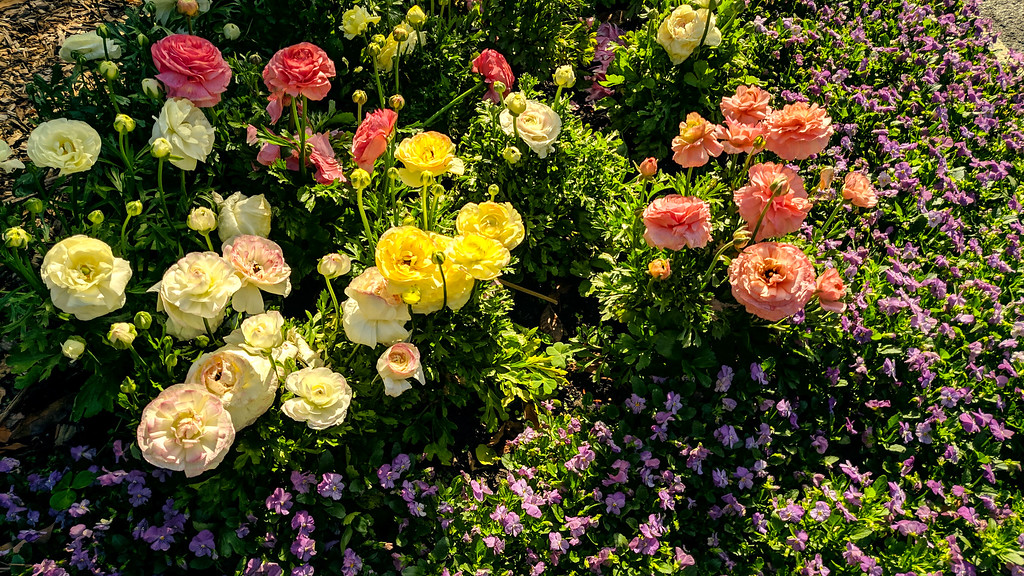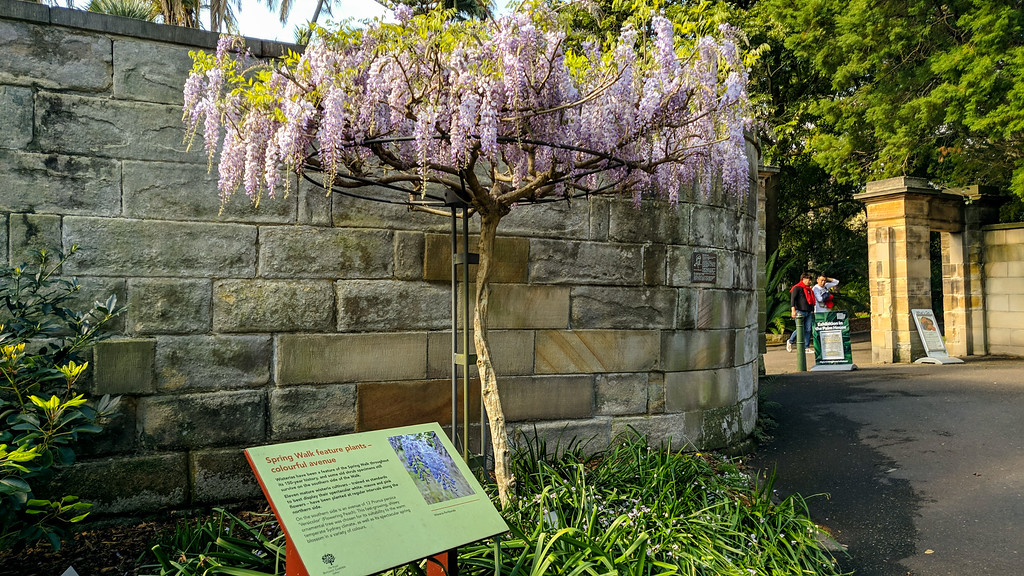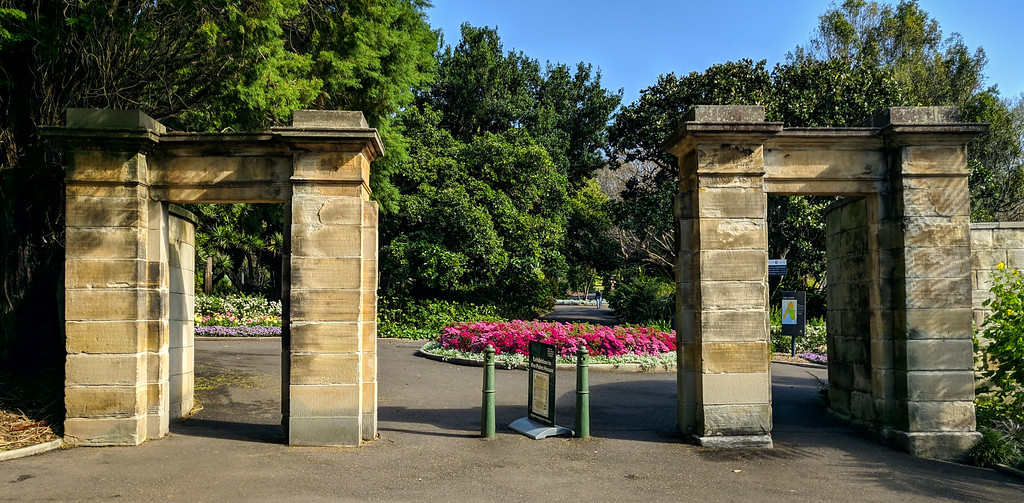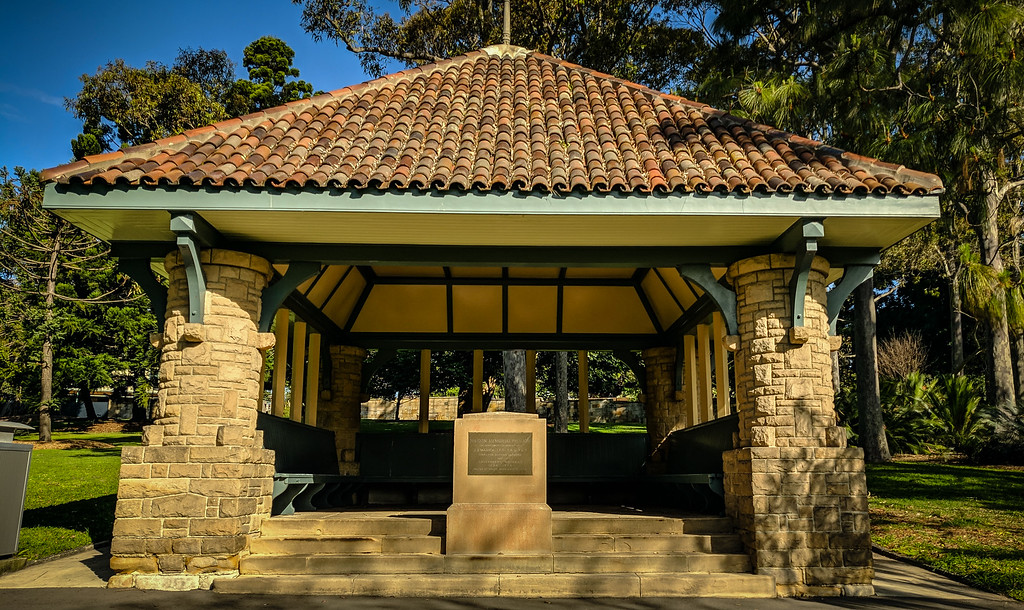 The Maiden Pavilion is a beautiful sandstone pavilion which provides shelter for approximately 30 people. It offers colourful views across the Botanic Garden and Sydney Harbour.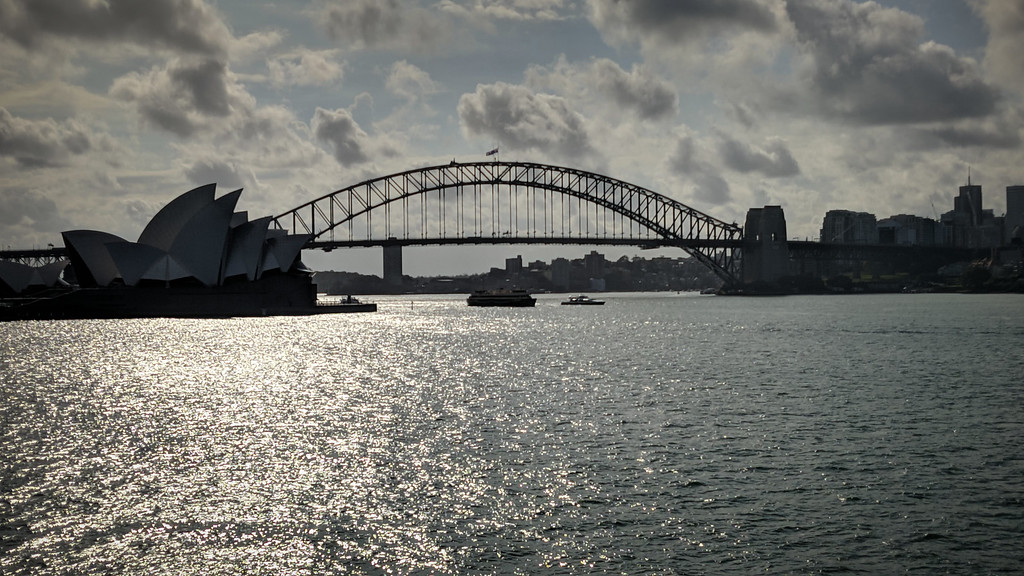 Mrs Macquarie's Chair is a Sydney landmark. The chair was carved out of a sandstone rock ledge by convicts in 1810. Specially commissioned by Governor Macquarie for his wife Elizabeth who was known to love the area this is one of the best vantage points to view the sights of Sydney Harbour.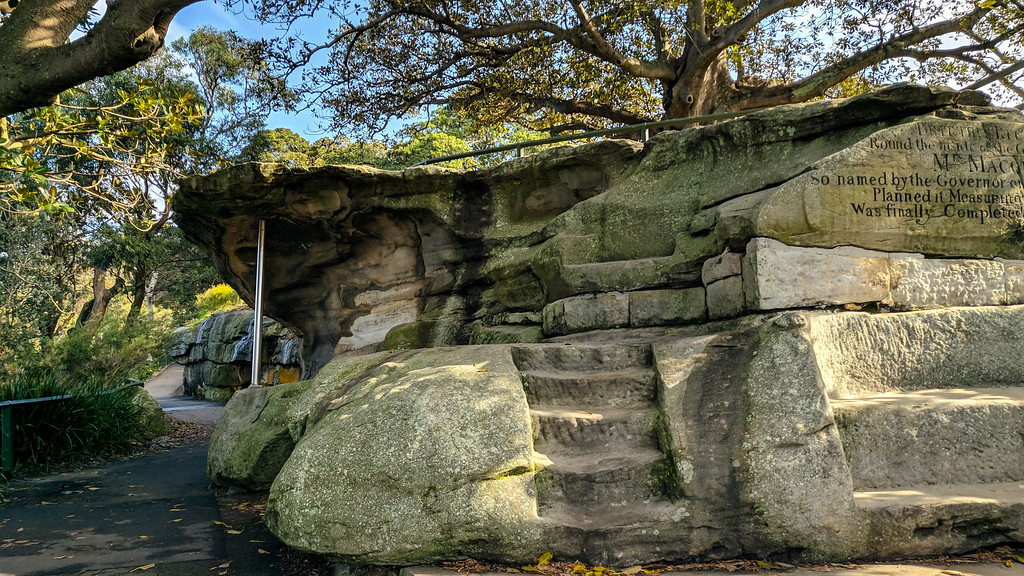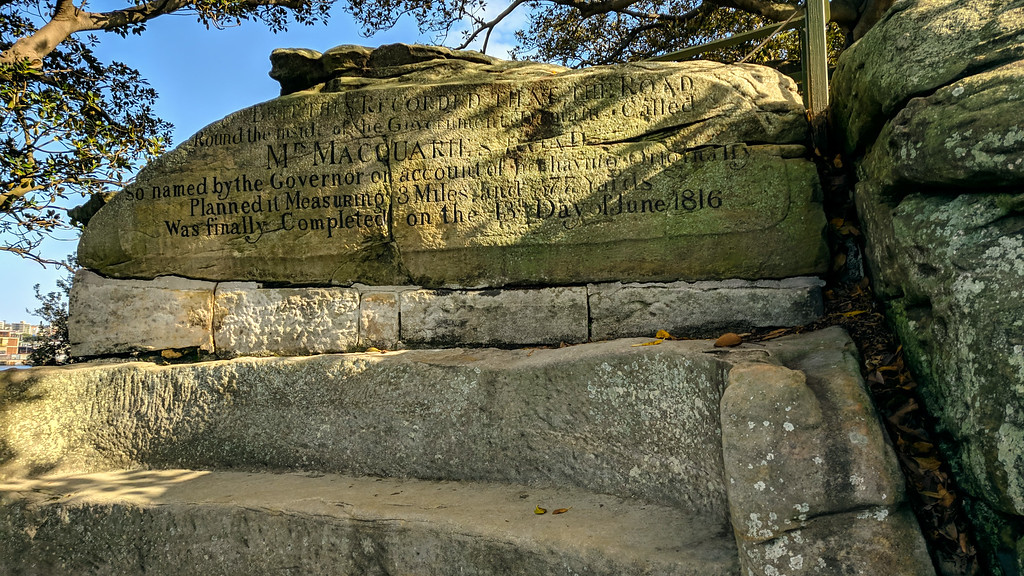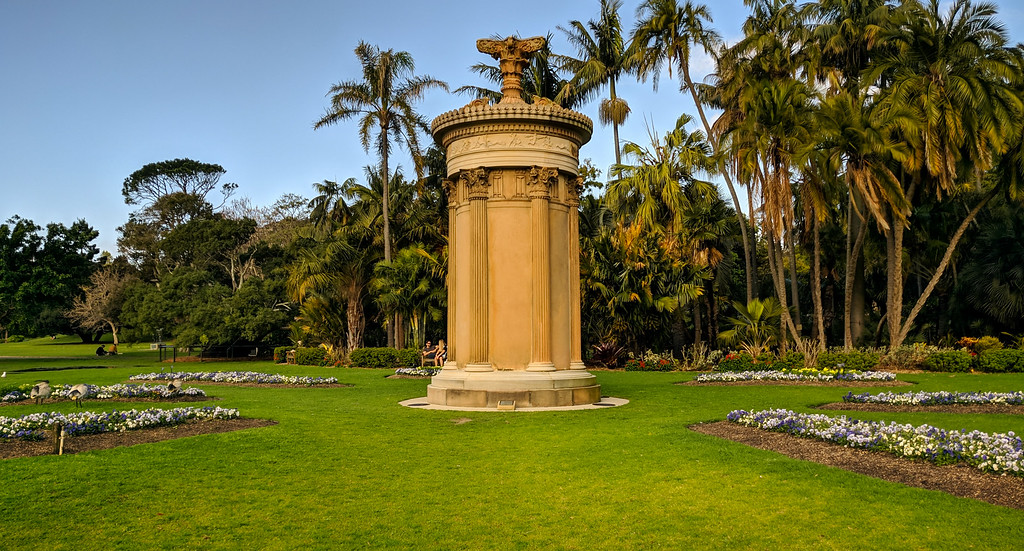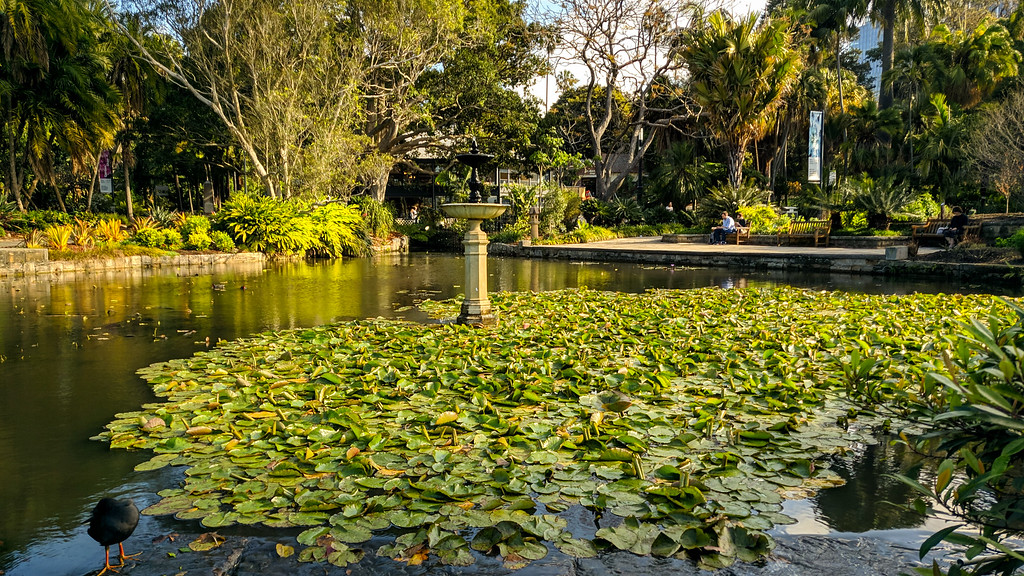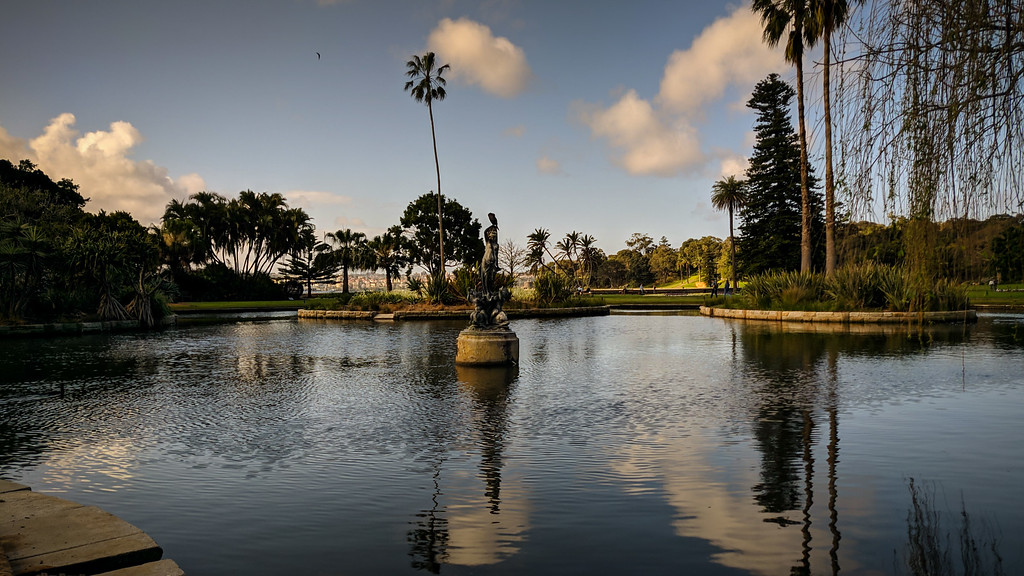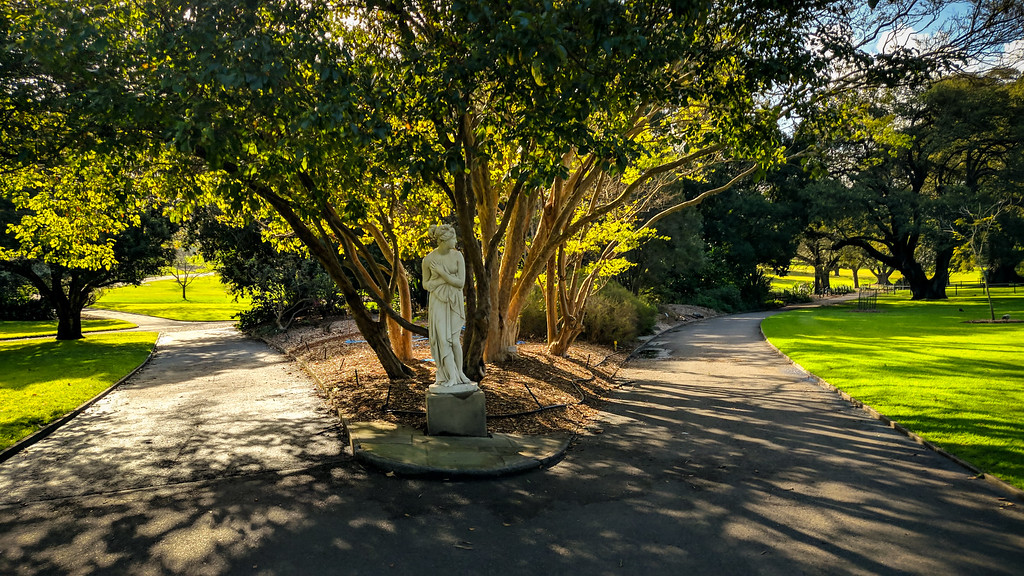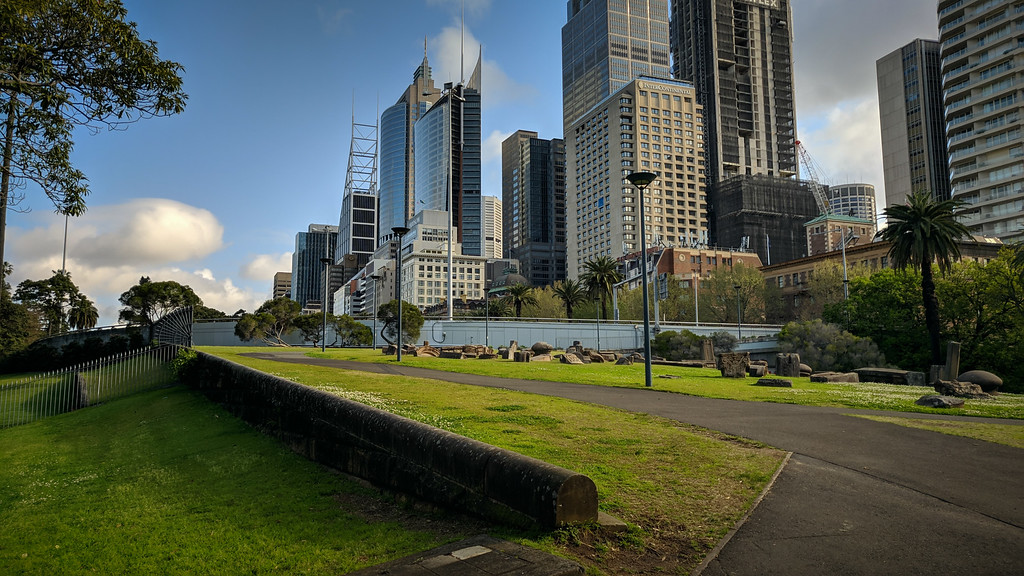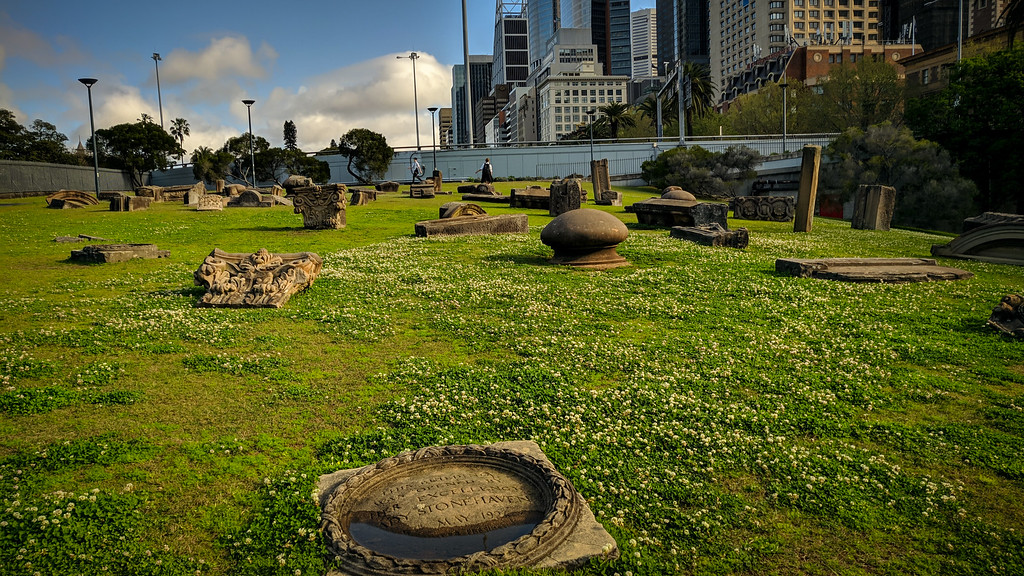 All Photographs are copyrighted.